Larry Fuller Trio at Birdland Theater
When
Sat, August 11, 2018
7:00 pm
Musicians
About
"He sprinkles stardust on whatever song he plays; you hold your breath in wonder."
~ THE NEW YORK TIMES


Larry Fuller is an internationally acclaimed jazz pianist, band leader, and clinician who is known by critics and fans to "swing like a beast!". Early in his career, Fuller's undeniable talent earned him the position of musical director and pianist for vocalist Ernestine Anderson, pianist for renowned drummer Jeff Hamilton's Trio, and final pianist in legendary bassist Ray Brown's Trio. Fuller also toured with jazz great John Pizzarelli.

Since 2013 - harnessing his extraordinary experience - Fuller has led the Larry Fuller Trio. He presents a musical program rarely experienced live today, consistently praised for his emotive, swinging style, monster technique, and program versatility. From bop, to stride, to swing, to blues - Fuller's run at Birdland Theater is one you will not want to miss!...
WATCH
Jane E Fuller uploaded this event on July 14, 2018
TICKETS
Start your ticket shopping from Jazz Near You and you'll support us in the process. Learn how.
Capri Records
2014
buy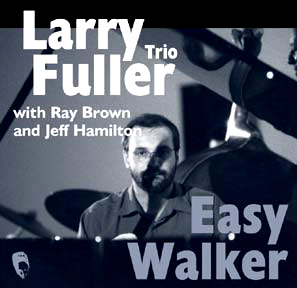 Pony Boy Records
2003
buy